About
NORTHWESTERN PRECISION TOOL AND DIE CO.
Northwestern Precision Tool and Die Company has been in business for 35 years, serving the Aerospace, Avionics and Defense Electronics Industry. This is a full-spectrum manufacturing tool and die company including Full Grinding Capabilities, Manual and CNC Equipment, Conventional and Wire EDM and High Speed Metal Stamping.
We specialize in the Highest Quality Progressive Dies and other Stamping Tooling from Full Design and Engineering to finished part.
The History or Story Behind My Site
Depending on the topic of my site, I could include historical information about my subject. For example, if my site is about my business, I could discuss how my business got started. If my site is about a sports team, music group, movie star, or my family, I could chronologically list or summarize major events important to my topic.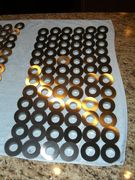 Others
My Contact Information 425-333-5201
Links to Other Sites